Received $20 million investment led by Sotheby's, MojitoEX platform opens a new era of NFT pawn pledge
The upsurge of Web3.0 continues to rise, and the popularity of NFT (Non-Fungible Token) in the metaverse field is spreading rapidly. Even many world-renowned auction houses have begun to enter this field, and many NFT artworks have been auctioned on this wave.
As the development momentum of digital art continues to gain momentum, more and more traditional art dealers and collectors have also begun to incorporate NFT into their business scope. For example, Sotheby's is taking its relationship with digital art a step further by investing in a brand new NFT platform, indicating that it is optimistic about the success and popularity of NFT and other encrypted assets as real market commodities.
Sotheby's, the world's largest art and luxury auction house, together with many venture capital firms, has invested a total of US$20 million in seed round investment in the cutting-edge NFT studio MojitoEX, betting on the digital art world.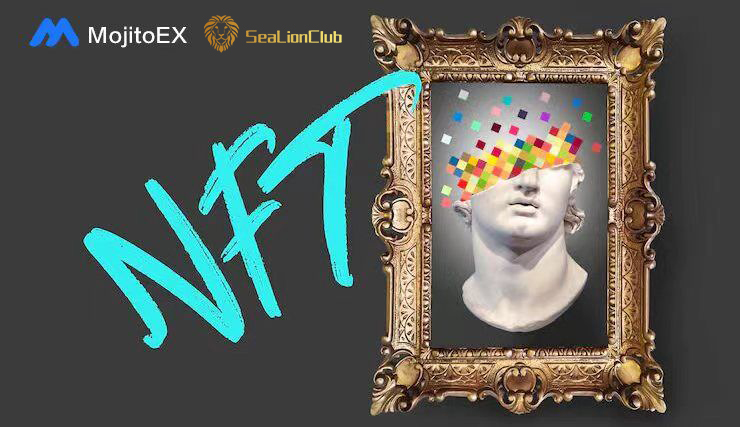 The investment values MojitoEX at $100 million, and Future Perfect partner Jalak Jobanputra will join its board of directors, according to a statement. MojitoEX plans to use this newly raised capital to grow its engineering team to continue building out the MojitoEX platform and forge additional partnerships to launch brand-specific digital artwork (NFT) marketplaces that operate differently than today's standards Amazon and eBay type e-commerce platforms.
In addition to the above seed round investment, MojitoEX has also been recognized by many cutting-edge capitals, the main investment institutions are——
Leading investment: Future Perfect Ventures
Follow-up investment: Creative Artists Agency, Connect Ventures , Sfermion , CMT Digital
At the same time, MojitoEX is one of the key cooperation projects of the Sea Lion Club under the Faithful with Finances Foundation. Faithful with Finances Foundation and Sea Lion Club provide full support for MojitoEX.
As an emerging digital art collection, while we see that its economic value has unlimited potential, we also need to see practical problems such as the difficulty of realizing NFT and the controversial evaluation value. Therefore, the NFT trading market calls for the birth of MojitoEX, which solves the problem of digital art collections with a new business form.
MojitoEX is an NFT art and financial comprehensive service platform born in the United States in 2021. It provides customers and investors with a series of services such as NFT art auction, pledge, custody, guarantee, and wealth management. The role of the MojitoEX NFT pledge custody auction business is that the lender provides liquidity for the borrower and trades under multi-scenario conditions.
Sea Lion Club and MojitoEX platform, as the blockchain field, focus on art investment, support the development of traditional art and digital art, will give full play to their advantages in technology, market, industry, policy research, etc. The implementation of various application scenarios.
Its mission is to promote the NFTization and blockchainization of the world's top artworks, and to become the flagship platform in the NFT field.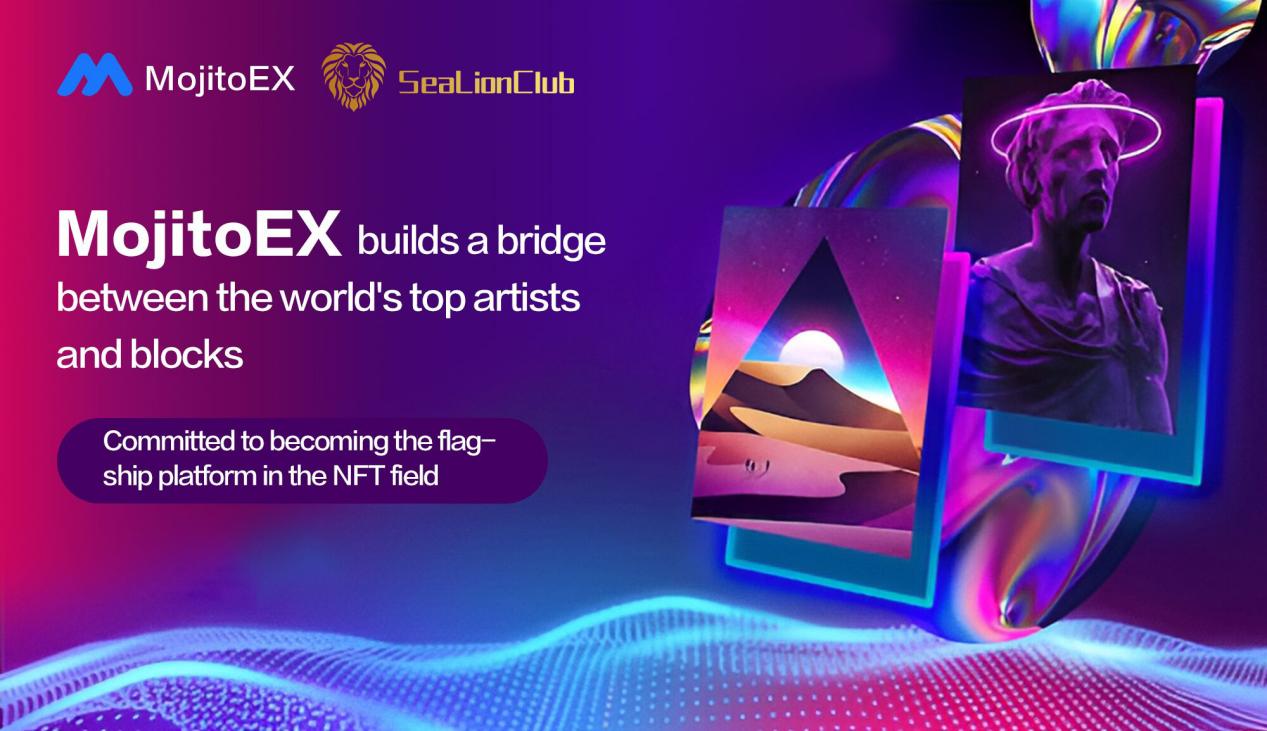 The founding team of MojitoEX includes elites from world-renowned auction houses such as Christie's and Sotheby's, as well as digital encryption pioneers who are active in the encrypted art NFT industry. The team members of MojitoEX have rich experience across traditional art and digital art. I believe that with their joining, they will continue to discover NFT artists around the world, better empower MojitoEX, and help MojitoEX to emerge in the encrypted art world as soon as possible.
The Sea Lion Club and MojitoEX platforms will continue to invest in and deploy top NFT platforms and works, and provide NFT loan pledge business for works. In addition to this main business, the Sea Lion Club and MojitoEX platforms will also incubate top top NFT artists for Traditional top artists enter NFT to provide a bridge; other businesses include sponsoring art galleries, organizing art exhibitions or publications, setting up awards, supporting artistic creation and art criticism, and establishing related art collections.
It can be said that after embarking on the big ship composed of Sea Lion Club and MojitoEX, the NFT digital artwork financial pawn pledge business will be welcomed by more and more people, and the world has opened a new era of NFT pawn pledge.
The in-depth cooperation between Sea Lion Club and MojitoEX is a huge and historic step for NFT artworks, and this is only the beginning step. This step will bring us into a new world of artworks. At the same time, its technology It will also provide infinite room for imagination for the inheritance of our future civilization.
The NFTization of artworks has opened a new chapter in the technologicalization of human NFT art history, but this is only the beginning of a magnificent history in the future, and the establishment of MojitoEX is a shining opening of this new history, and opens "NFT art changes the world" great history.
Disclaimer: This article is reproduced from other media. The purpose of reprinting is to convey more information. It does not mean that this website agrees with its views and is responsible for its authenticity, and does not bear any legal responsibility. All resources on this site are collected on the Internet. The purpose of sharing is for everyone's learning and reference only. If there is copyright or intellectual property infringement, please leave us a message.